We are expecting a BONUS litter this Holiday Season with our newest
Grand Champion JEWELZ
This special litter is due approx Dec 23, 2021
Please fill out a puppy application to join this special waitlist or contact
Yvette wyntrgems@shaw.ca to find out more details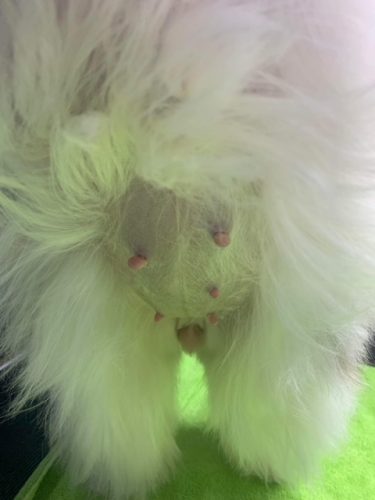 Meet my 8 yr old client Olivia & her new puppy Wyntr'Gems LA Kobe of MistyTrails 

Havanese !
This is an absolutely PERFECT match!
Olivia has been waiting since last summer for her puppy to arrive.
9 weeks ago on March 6th she

had her 8th birthday and here we are

today May 8th, 2021!!
Olivia was able to witness Kobe's birth on March 7th
as I shared videos with her and her parents

 as I was whelping the litter.
Momma Ruba

went into labor on the day of her 8th birthday but Kobe was born the next day-  
I am so

over the moon excited for Kobe and Olivia to

share then next 10-15 years growing up together!!!
My heart is bursting with Joy!!
MistyTrails Magnanimous Maggie
This was her last litter
Maggie had 4 beautiful boys January 13, 2021

All puppies have been SOLD to clients on the waiting list
***************************************************
***************************************************
*****UPDATE!!*****
MEKA HAS BEEN ADOPTED 
This puppy has been well bred, is a very healthy girl who has been raised by me
I have Loved her from day one and not really looking for a home, but she deserves to be placed with the right one~ 
I am her breeder and I called her "Meka" which is short for Me ka 'ika 'ole which means, "without sight" in Hawaiian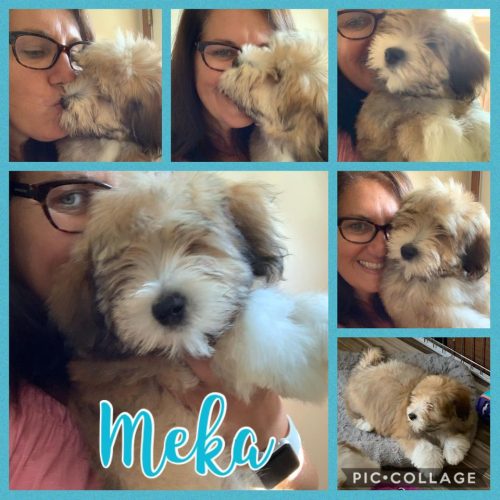 She was born with a congenital defect and does not see as her eyes never developed in the womb, but she is totally okay with life because she has never known any different. I would like a home with another dog/puppy, as a second dog. I will consider a family and or a retired person. Looking for a home that is a rancher with little or no stairs  
She knows her name, she comes when called, her recall is great, she follows the sound of your footsteps and she follows your voice when speaking and or clapping.  ​
Meka is very unique and is proving that she was born for a purpose. 
I am in love, she is a beautiful soul, has a great temperament and is a gorgeous color.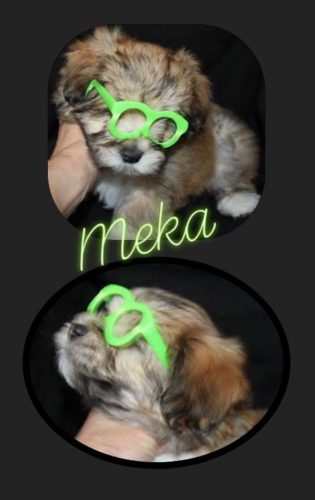 MistyTrails Sapphire Sophie has successfully
delivered 6 healthy puppies.
August 16, 2020 – 3 boys and 3 girls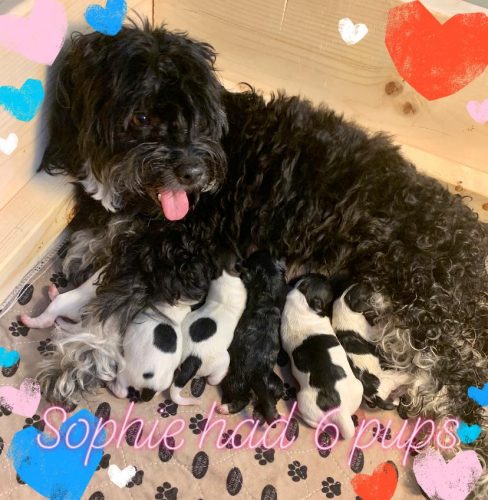 Introducing
"Wilbur" 
Congratulations to Bev & Art
who are the new "PAW Owners" of this adorable puppy!

❤ 

❤ 

❤