Introducing our newest show star lil miss, Sassy Solstice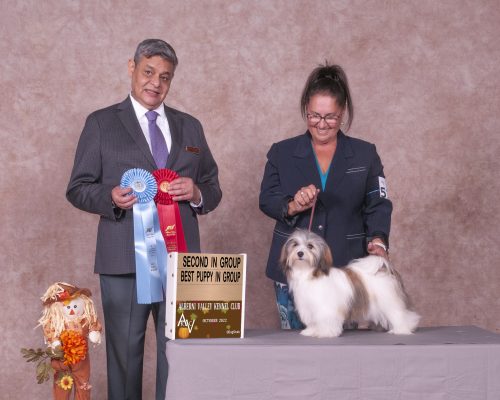 Thank you to International Judge Cesar Gutierrez Perez for the Group 2 & Puppy Group placements.
Thank you to Judge Honey Glendinning for Sassy's Group 4 placement at the Lakes District Dog Show.
Super excited for this little girl who is starting to live up to her name "SASSY"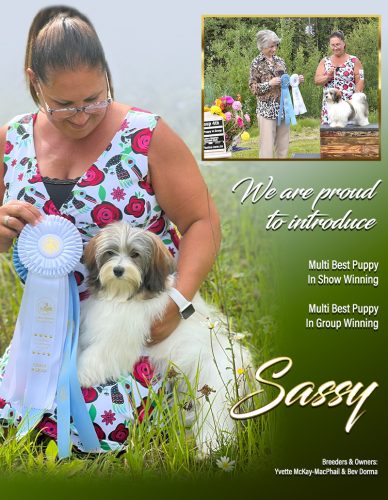 BEST IN SHOW BRED BY EXHIBITOR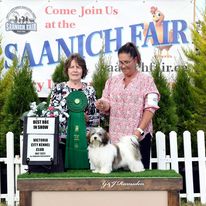 What an honour, Thank you to Judge Collette Muldoon from Ireland for this prestigious award. 
lil miss, Sassy Solstice

 
BBPIS, MBBPIG MistyT's Sassy Wyntr'Solstice
DOB December 21, 2021
Breeders/Owners: Yvette McKay MacPhail & Bev Dorma
Sassy Solstice hit the ring for her very first show on the Mother's Day weekend attending the Tyee Kennel Club show.
She cleaned up the very first night in the ring at the sanction match.  She is a natural and full of curiosity~ She will be fun to prance around the ring.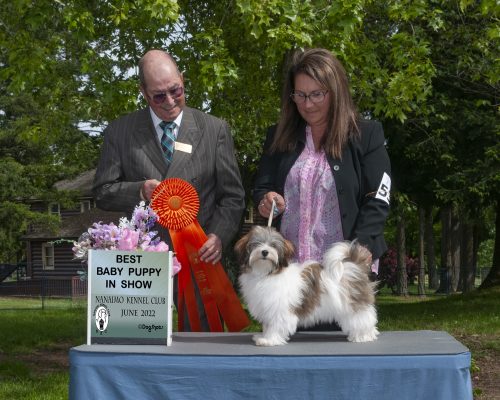 Judge John Rowton from Oregon USA awarded Sassy Best Baby Puppy in Show June 17, 2022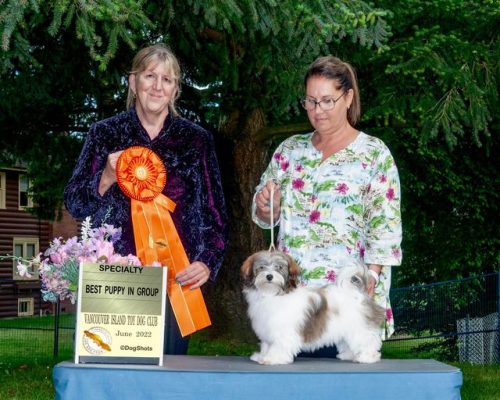 Judge Francese Smith from Argentina awarded Sassy
Best Puppy in Group at the Vancouver Island Toy Specialty Dog Show held on June 18, 2022